Shahi Paneer Wrap
A vegetarian recipe, with paneer pieces marinated in chilies, garlic, lemon and spices, wrapped with a whole wheat tortillas. Comes with biryani flavoured brown rice, red onions, roma tomatoes, cucumbers, romaine lettuce, cilantro and bell peppers, Spice's Signature Orange sauce and homemade traditional style butter chicken sauce (Vegetarian).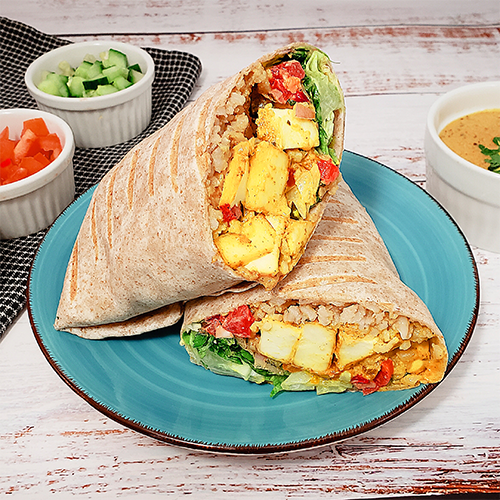 click to enlarge
Options
Substitutions
Choose what you would like to add or remove
Order online : Shahi Paneer Wrap from Spice Meat Shop. Serving the best chicken in Surrey, BC.